How to Reset Your Password

There are two types of password changes.
Change your password after logging in
Both methods are explained below.

Change Password
(While Logged Into CUHire)
If you are already logged in, you can change your password easily by clicking on the "My Account" tab and then clicking on the "Change Password" button.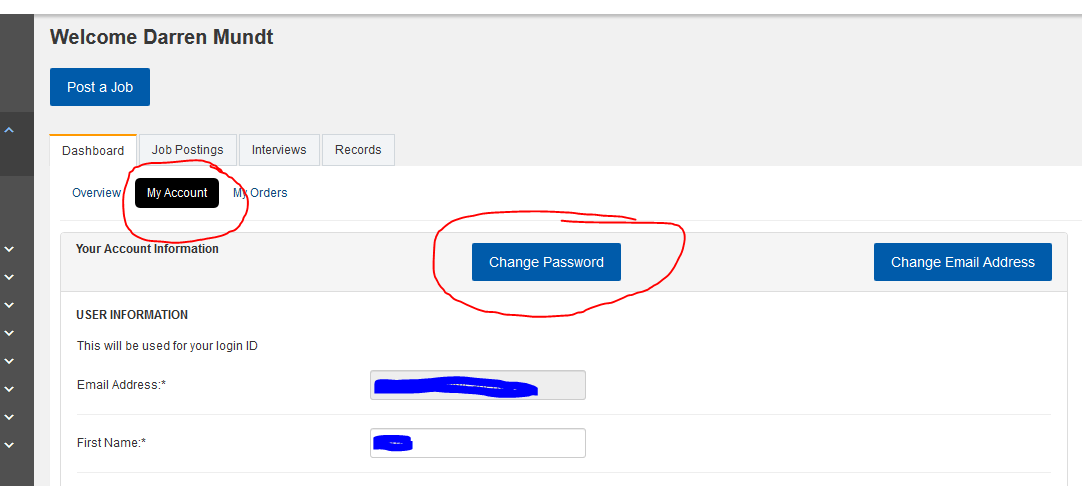 You must have access to the account and know your current password. If you've lost your current password you'll need to follow Forgot Password link on the login page and instructions below.


Forgot Password

Step 1
This process will help you create a new password, you will need access to the email address associated with the account.

Start by using the Forgot Password link from the login page. This is a two-step process, first, you must request a unique code that will be delivered to your account email. If successful then you will a confirmation message appear as below. If you do not have access to the original account email, please email co-op@carleton.ca




The Email
The email will appear similar to below. Note the reset code, this must be copied and pasted into the "Forgot Password" page. Note, when copying the code ensure you don't include any spaced or other characters from the email.



Step 2
Paste the reset code into the corresponding field. Note, that the email you use for login should populate both email fields.
Remember the password should follow these guidelines, a minimum of 12 characters and include upper case, lower case, a number, and one special character ( e.g. !, #, *, %*). Once completed you should be able to log in with your new password.